The Pokit Team is working tirelessly to make Pokit Pro a reality, and we want to ensure that its as high of a quality product as possible. We have encountered a few setbacks along the way, which are outlined in greater detail on our Kickstarter updates.
We are beginning Pokit Pro production in October 2021 and will begin shipping in mid-November. Please refer to our production schedule below to find out when you can expect your pre-order depending on what platform you placed your order on: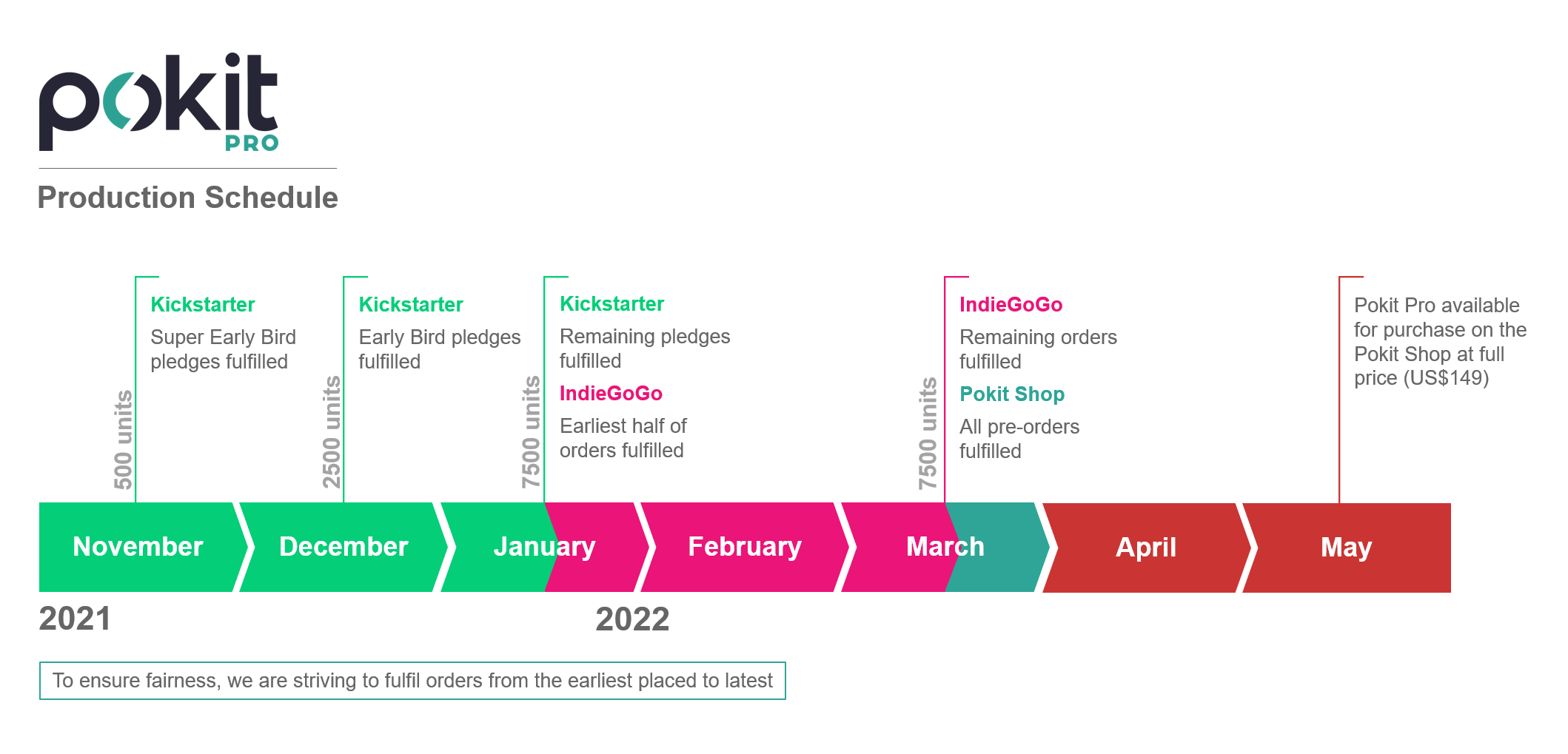 To keep up-to-date with how we are progressing with Pokit Pro, be sure to check our weekly updates here on the Pokit Forum: Pokit Pro Weekly Updates
Thank you for your ongoing patience and support!