To update your Pokitmeter firmware, you will need to:
1. Update your iOS or Android App to the latest version from the store.
2. After installing the app update connect to your Pokitmeter.
3. If there is an update available you will see a pop-up message.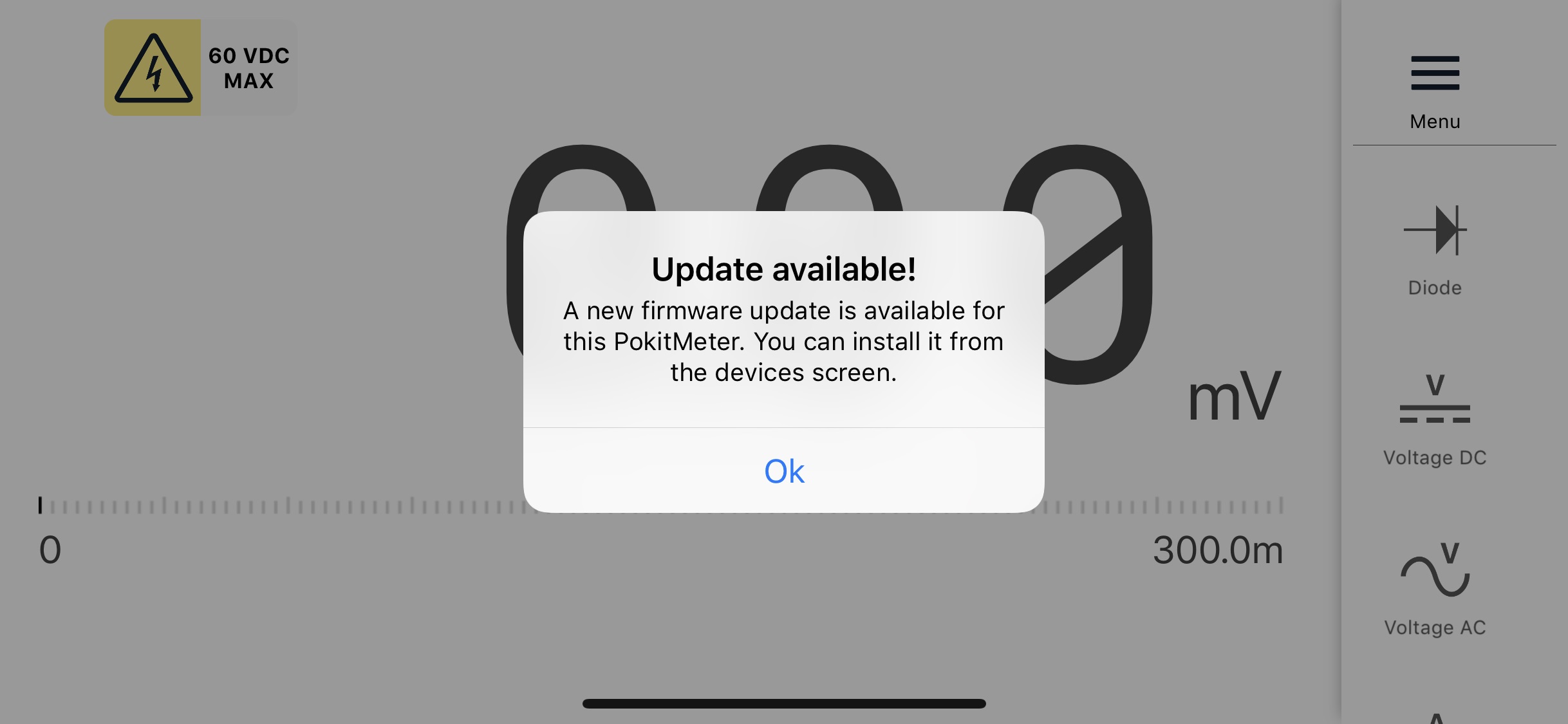 4. Go to the "Devices" Screen by pressing on the Menu button and then the "Devices" icon.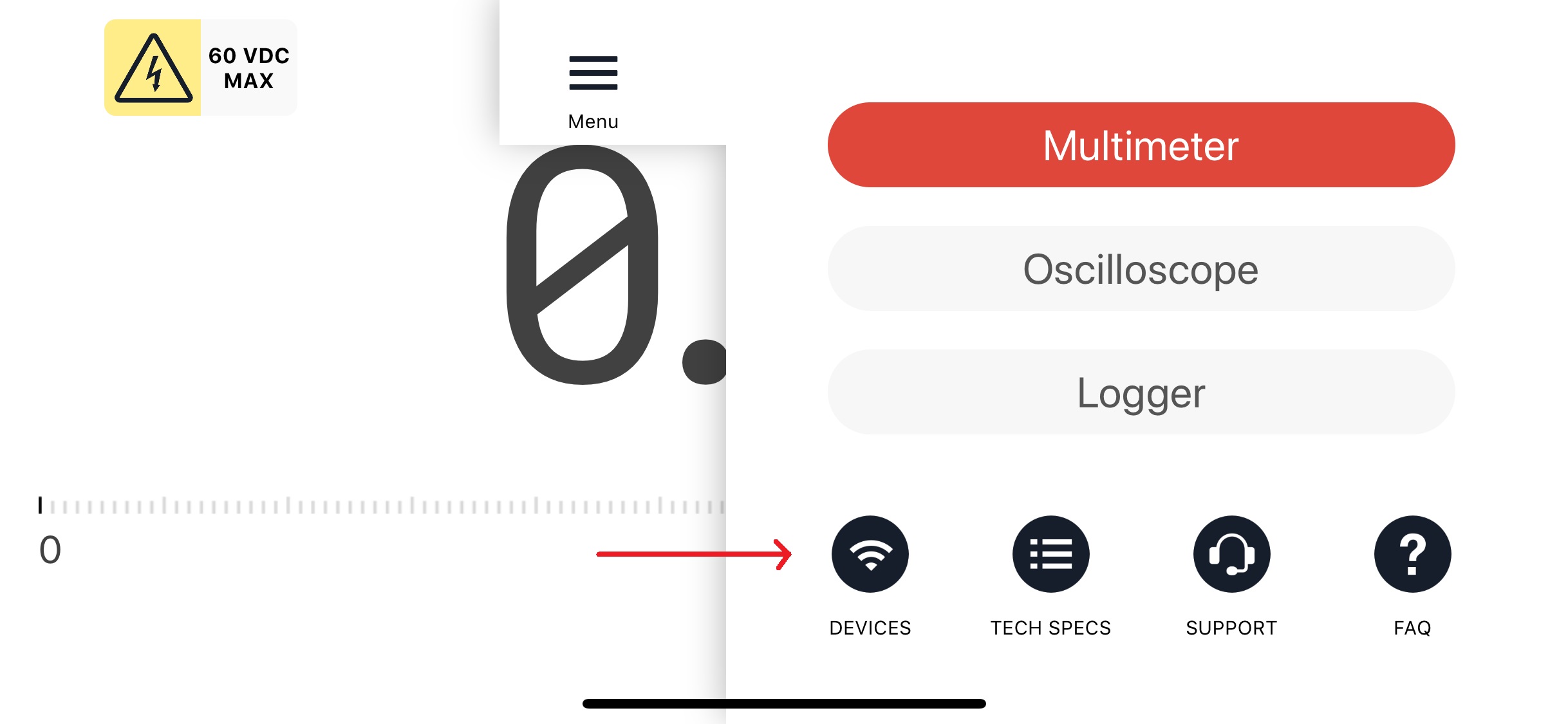 5. On the device setting screen, press the Update button to start the firmware update process.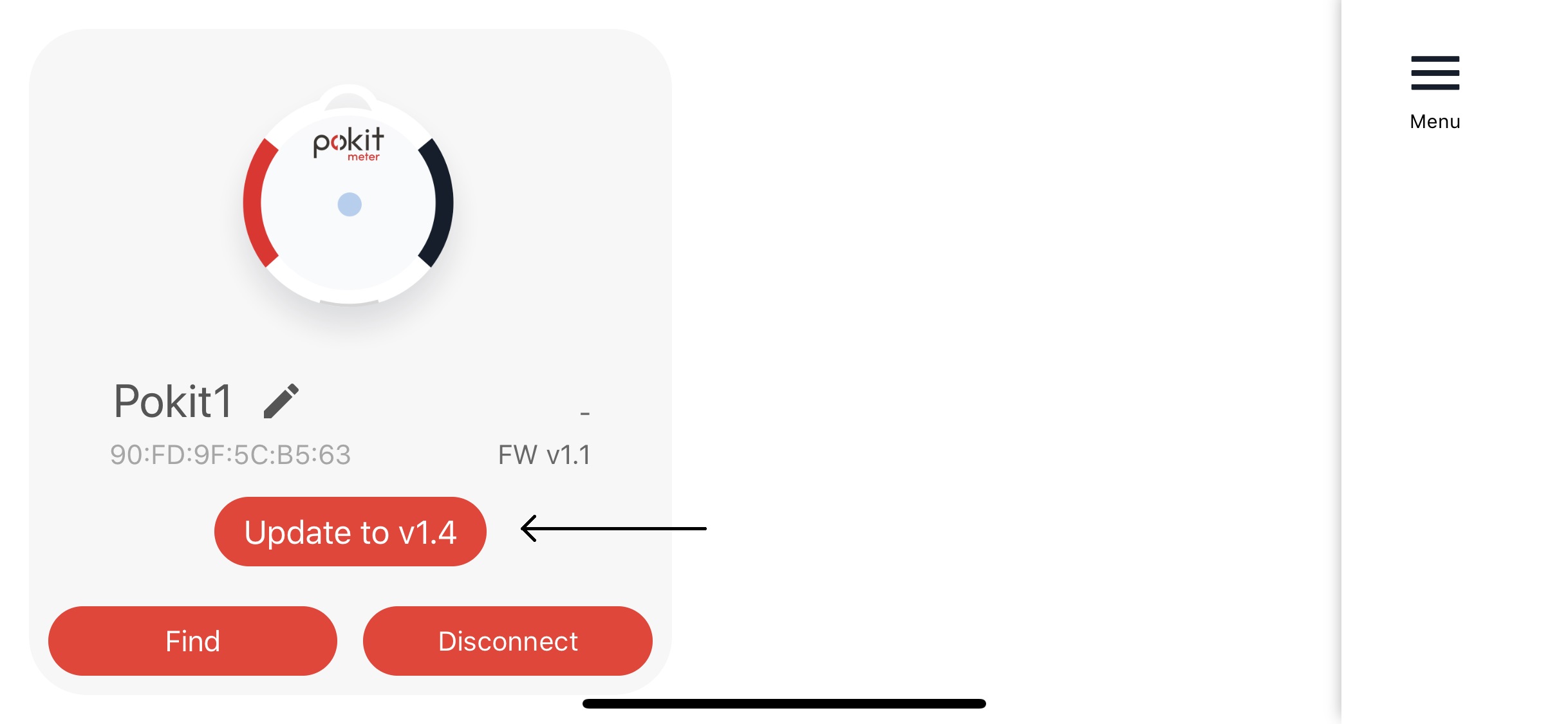 6. Do not turn your device nor the Pokitmeter off. Once the update is complete the app will reconnect to Pokit.