Welcome back to our eighth weekly update! Here's what's happened in the past week:
Production:
The SMT line has been running to produce the initial 50 Pokit Pro units. This will be complete in the next couple of days, and we'll be receiving PCBAs early next week. We'll be sure to share photos of the SMT line running and the PCBAs in-hand next update. This will be the largest batch of PCBs that we've ever received, and will allow us to complete any final checks on the PCBA production process.
The plastics have been progressing well and the manufacturers should be sending us some of the plastics next week, with the rest coming the following week.
Embedded:
We've been trying to determine what the LED light will indicate. We have a lot of options with the LED light, and plan to use it to communicate a range of different information through the use of colour and flashing.
We've noticed that the battery has been draining more than we had expected, so we are currently investigating into why this is the case and what we can do to resolve this issue.
App:
When the new PCBAs arrive, we will be able to do a lot of testing on multichannel since we're getting 50 units in. This week, we've been working on tidying up anything we can do with single channel measurements. We've also been working on the oscilloscope graph plotting that we detailed a few weeks ago.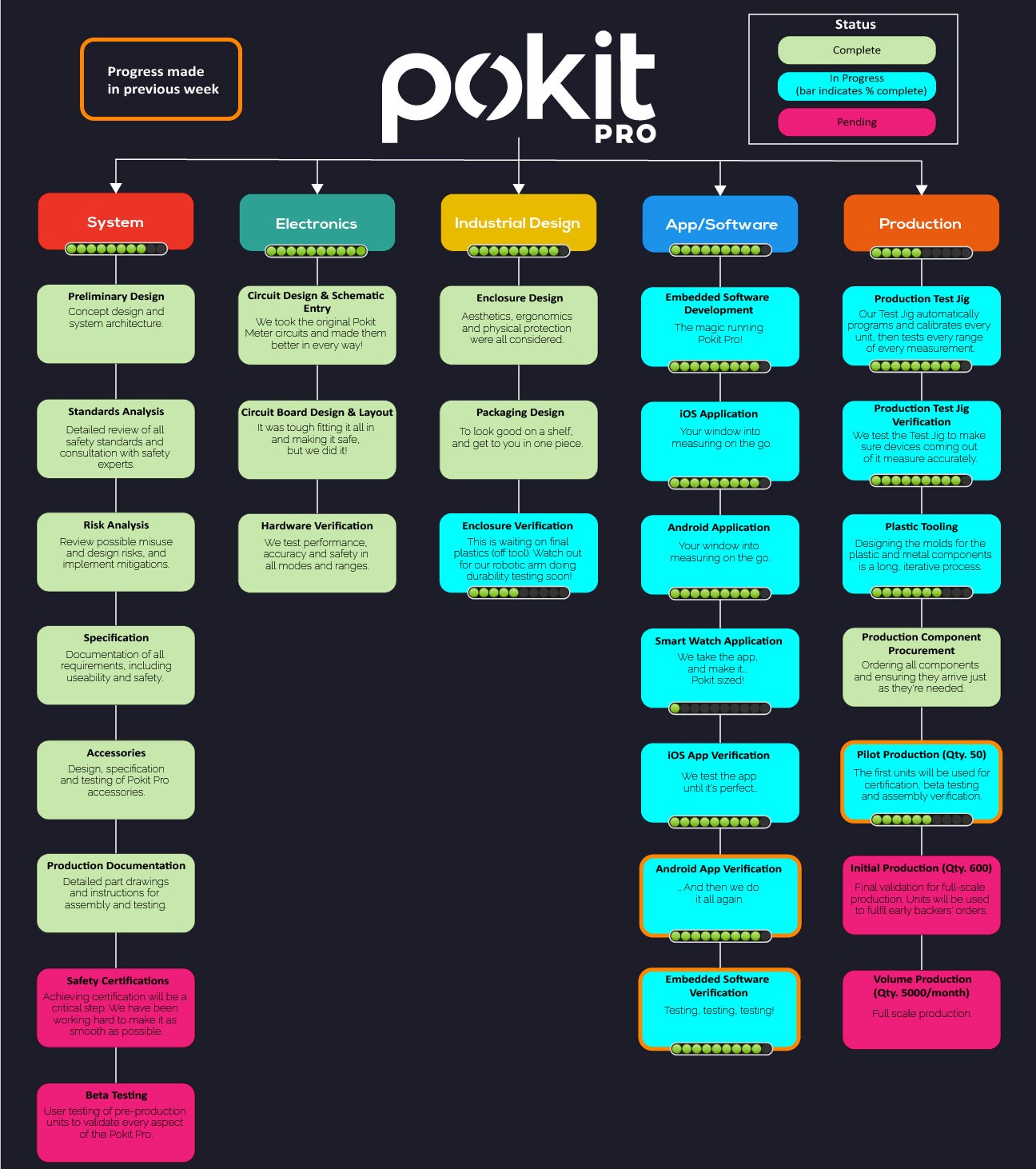 We're very excited for next week as we're expecting to have PCBAs in-hand. We know you guys are, too, so we can't wait to show them off to you all!