Welcome back to another Pokit Pro update! We've had a relatively light week here at Pokit Innovations due to the Easter break here in Australia. Our manufacturers in China also observed Qingming festival, adding to the slower than usual week.
Production:
On the production front, the enclosure tools have finally been approved by the tooling and materials specialists. We're also on track to have the PCBAs later next week, if not the week following at the absolute latest, which will allow us to begin multichannel testing in-house. We've also heard back from the certification house that we are using informing us that certification is expected to take 3 weeks instead of the originally planned 4.
The PCBs (bare boards) for the initial 50 Pokit Pro production units have arrived at the factory and our manufacturers are preparing the SMT line to add the components by the end of the week.
App:
There has been a bit of competition internally between our two app development teams: one for iOS, one for Android. We were initially anticipating that the iOS would be the app to be ready first, but our Android team has been hard at work dealing with bugs and have overtaken iOS. The Android team are on track to be finished in the coming few weeks, and we will be able to release the all new Pokit App shortly after this.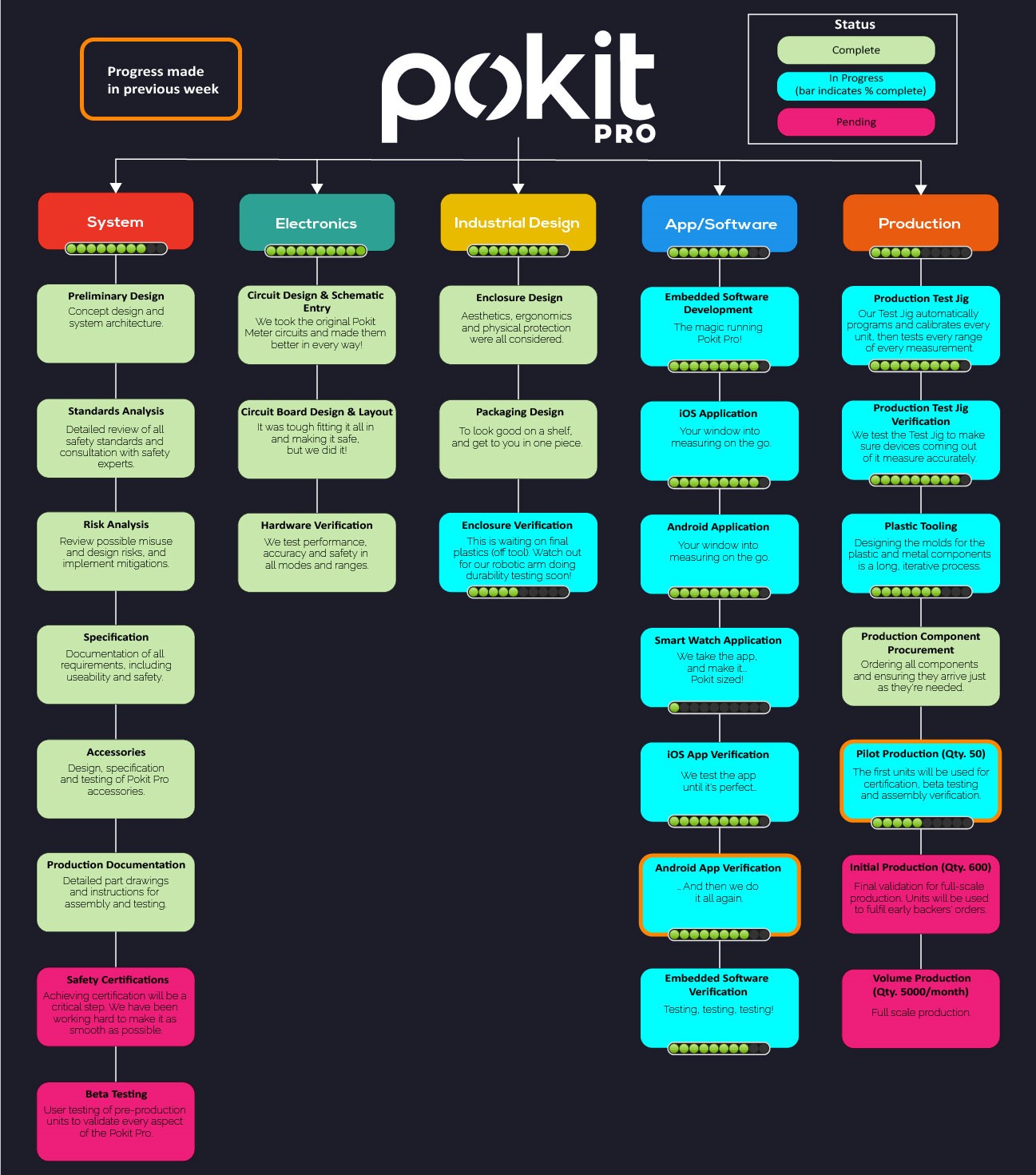 Be sure to come back next week for all the latest Pokit Pro progress!