Welcome back to another weekly update for Pokit Pro. Here's what we've been up to over the past week:
Production:
Our first plastic samples are nearly ready to be produced and this will be completed in the coming days. Once these are made, our manufacturers will be checking for any issues or inaccuracies and will then make any necessary changes. This is likely to take one or two alterations before getting it exactly right. Once all is in order, they can send us finalised samples. Next week we will be able to show some more footage of the major enclosure tools being operated.
As we mentioned a few weeks ago, there may be potential MCU shortages, but we will push to get stock as soon as possible to ensure that we don't get held up by not being able to source these components.
Embedded/app:
Our software team have managed to close over 100 issues over the past week, and the multimeter function is now almost fully finalised. This is great news as we need to have this in working order before beginning safety certification. We did identify an issue with capacitance, but this is now working at all ranges.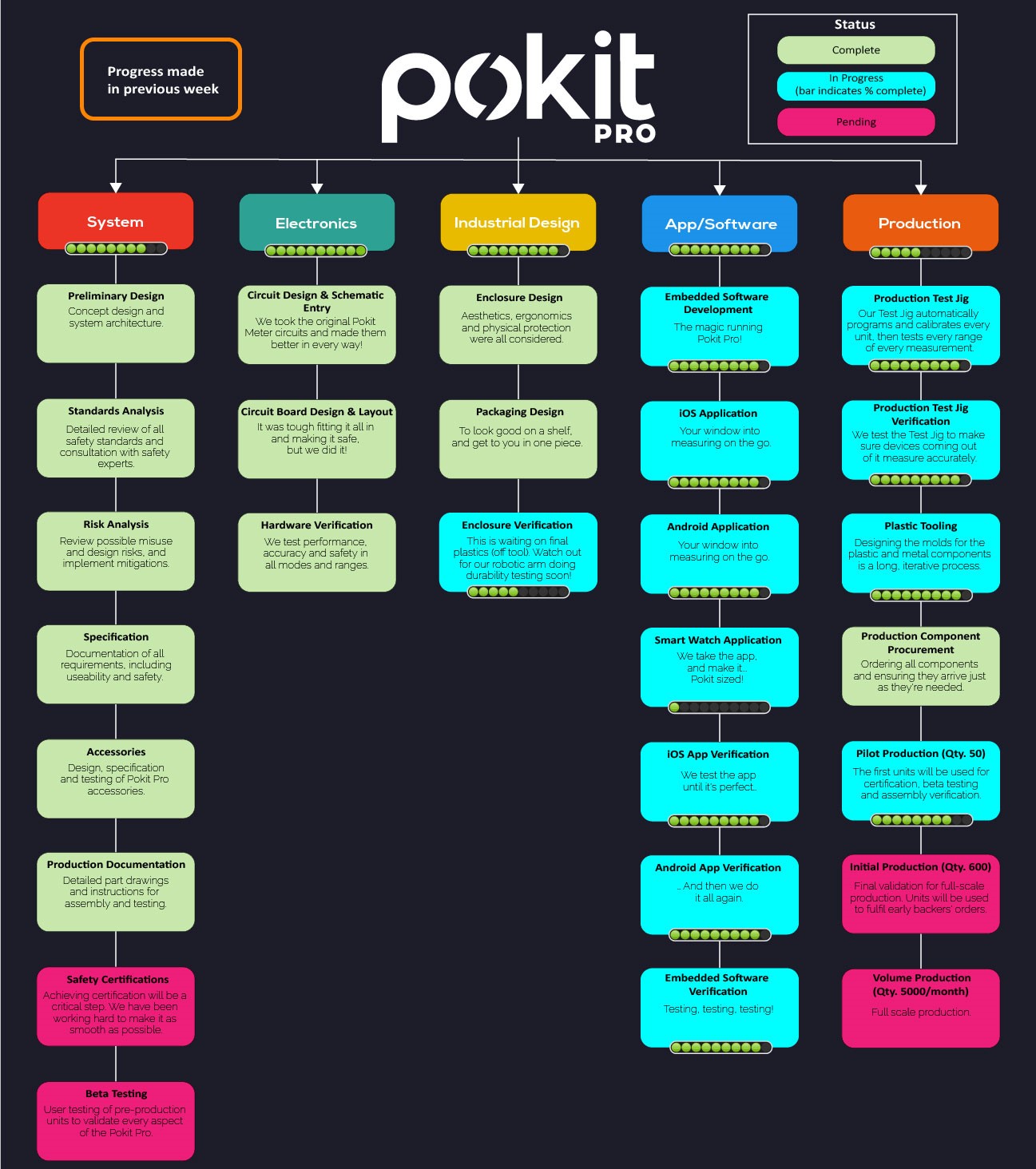 Be sure to check back next week for more Pokit Pro news!