Welcome back to another weekly update for Pokit Pro. Here's what's been happening over the past week:
Production:
Our material and tooling specialists suggested a significant number of changes to the thermally conductive enclosure tool drawings. Our manufacturer has been implementing these changes and we're expecting new tool drawings any day now. Although this has set us back a week, its great to have expert advise to ensure that these parts will meet our quality expectations. All other tooling is progressing as expected.
We've received some samples of Pokit Pro's packaging from our manufacturers. As you can see from the photos, it matches the packaging of Pokit Meter nicely. We're going to make a few minor changes to the hard case, but nothing that should slow the timeline down.

We're also preparing a prototype unit to send for EMC (electromagnetic compatibility) pre-certification. Essentially, this is to ensure that Pokit Pro doesn't interfere with other devices and vice versa. This is not related to safety, but having this certification allows you to sell into certain markets globally.
App:
At Pokit Innovations, we're always striving to simplify things for the end user. Traditional oscilloscopes can be cumbersome and difficult to understand. This won't be the case for Pokit Pro, where we're trying to balance between simple useability and maintaining the power of traditional measurement tools.
After user testing, we discovered that we may have oversimplified the way to view multichannel waveforms, meaning that it was difficult to understand data when viewing multiple waveforms. We have already found a solution to this issue that will still make it easy to view, but that does not compromise the depth and quality of information.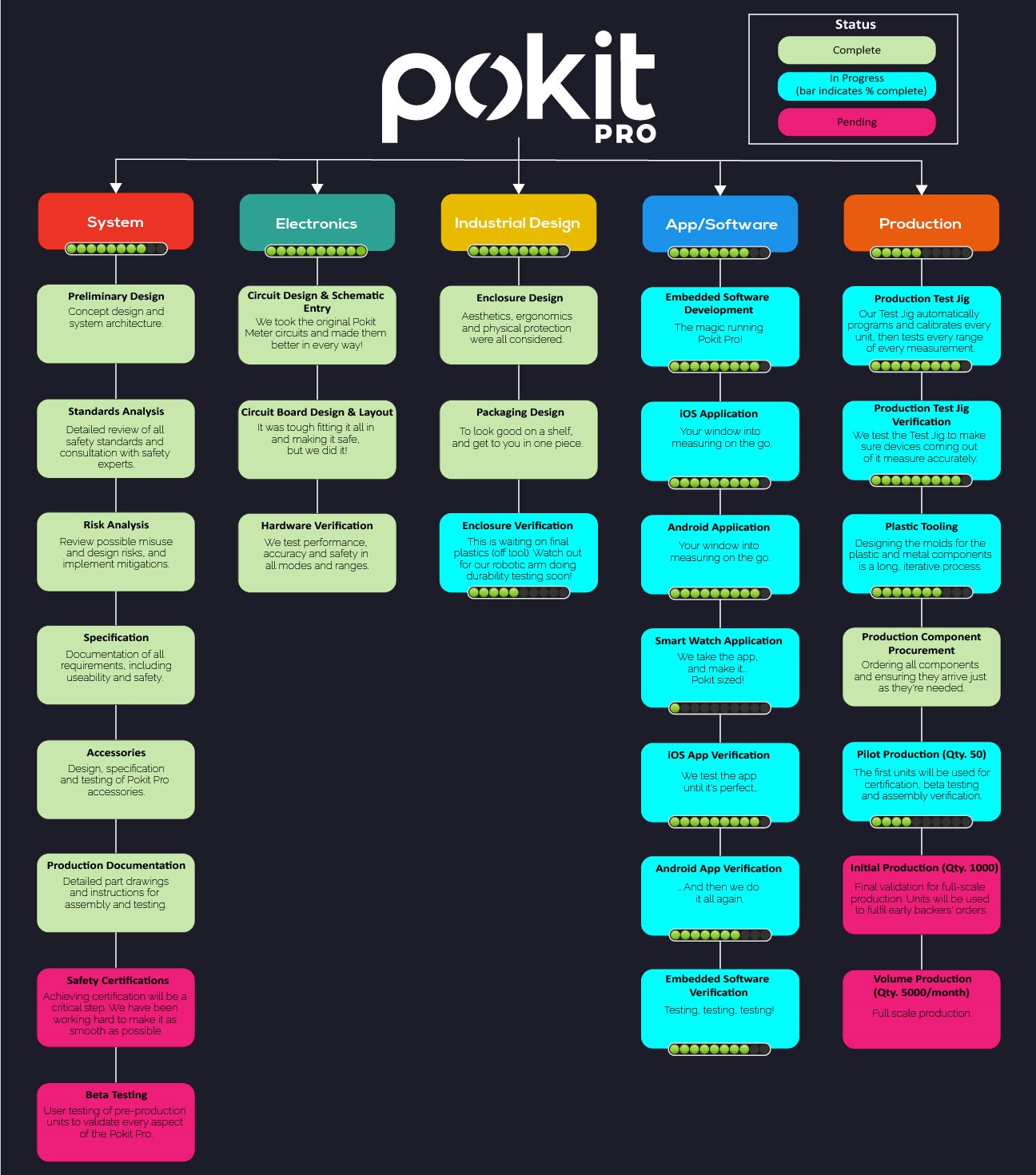 Next week, we are expecting the first 50 production PCBAs to be produced (go through SMT line), so keep an eye out for our next update as we should be sharing some photos of these. Happy Easter!