Here it is, our first detailed status update! We have broken the development process down into core disciplines. We will be updating the progress of open task weekly until they are complete.
As we have moved into the production preparation stage, progress will be more reliant on our manufacturing partner. They have received all design files and are in the process of tooling and production setup. We will be waiting for them to produce the first 50 units so we can validate the design and send units for certification.
We are also drawing closer to having the embedded and iOS software ready for the beta testing.
Note: Right click the timeline and open the image in a new tab to be able to zoom in on sections.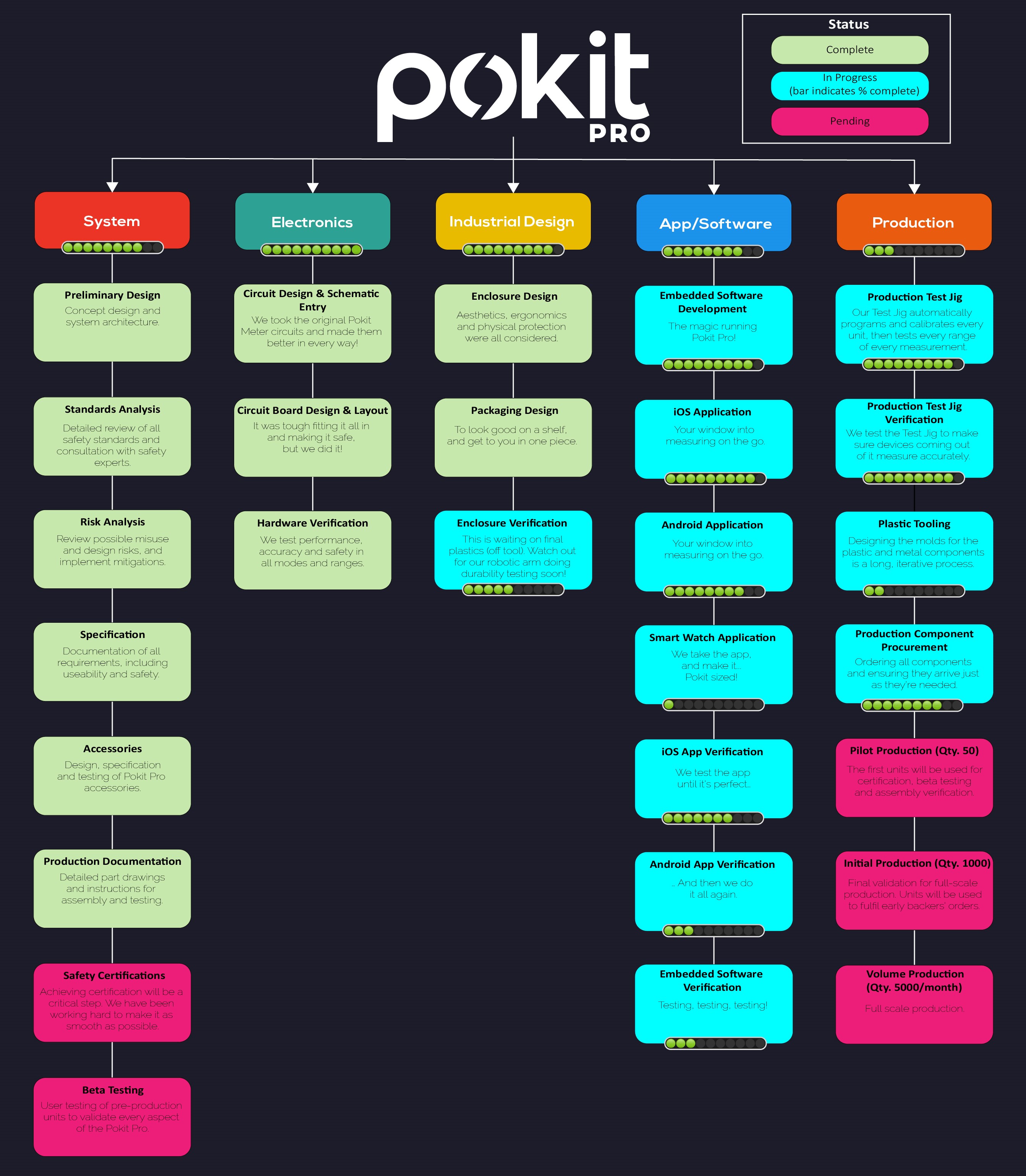 Come back next week for another progress report!