Production Update
Production is moving full steam ahead! We have just received samples from the first production run in our Sydney office, and you can see them in our hands below. Our manufacturers have already assembled 200 of the first 500 units, with the next 300 to be completed in the next few days. We are currently on track to ship these units to our Kickstarter Super Early Bird backers on November 25th! You will receive an email with the tracking info when the units are on their way. We are thrilled to have reached this stage and look forward to hearing back from our first users about their experience with Pokit Pro!
Production Schedule
With production underway and the Kickstarter Super Early Bird orders soon to be shipped, we are now preparing for the rest of our Kickstarter orders. We have had a minor supply issue with the enclosure raw material, reducing our next shipment from 2500 to 2000. Apart from this temporary reduction in output, we are on track to maintain our product delivery schedule.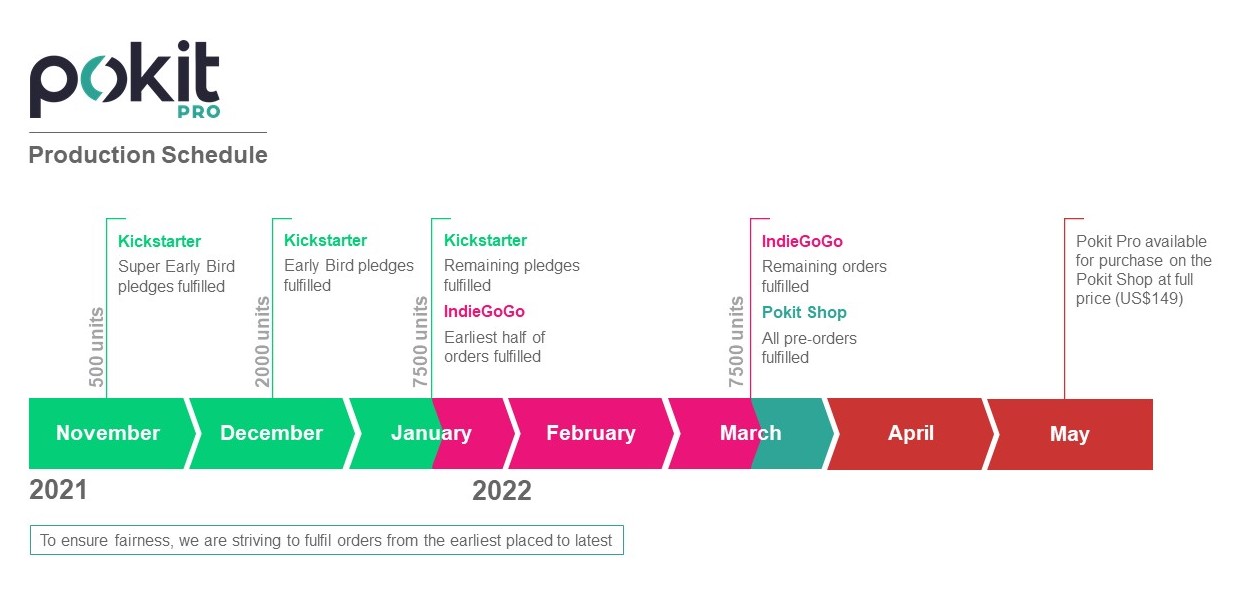 Pokit App Release
Over the past month, our software engineers have been busy implementing several improvements based on suggestions from our beta testers. We're happy to announce that the new Pokit App will be officially released next week! Both the Android and iOS apps are currently in review and will be available on their respective app stores in about a week. Be sure to check our Facebook and Instagram feeds in the coming week to see when it's available!
Two More Pokit Pro Production Units to Win!
To celebrate the start of production, we're excited to announce the winners of 3 of the very first "beta" Pokit Pro production units. We chose the three lucky winners in the past two weeks and asked them a couple of questions each time they were contacted.
Winner 1: Peter - @pdmfoto
Winner 2: Altanir - @altanirjr84
Winner 3: Tony

Q: Why did you back Pokit Pro on Kickstarter?

A: I love the idea of a smart multimeter, and logging? Perfect!

Q: Why did you back Pokit Pro on Kickstarter?

A: Pokit Pro is a full pocket-size true RMS multimeter, oscilloscope and logger. You guys had me on the pocket multimeter.

Q: Why did you back Pokit Pro on Indiegogo?

A: It just made so much sense. A small pocket size unit that talks to your phone and which I can use in the field.

Q: What are you excited to do the most with your Pokit Pro when it arrives?

A: To start with, just play around with it. I'm excited to get started!

Q: What are you excited to do the most with your Pokit Pro when it arrives?

A: Take my hobbyist Arduino projects to another level with this amazing tool, especially now that I'll be able to use it with the one I've got as a backer and do some serious multichannel measurements.

Q: What are you excited to do the most with your Pokit Pro when it arrives?

A: My immediate application will be to check audio data loggers before deploying them in reef environments to document reef "health".
There are still two more "beta" Pokit Pro production units to be won. Currently, we've only received 250+ entries on our Instagram and Facebook pages collectively. So, there is a good chance for you to win!
To enter, you must like and tag two friends on the post and follow us on Facebook or Instagram.
The link to enter on each post are below:
Instagram – Pokit Pro Giveaway Post
Facebook – Pokit Pro Giveaway Post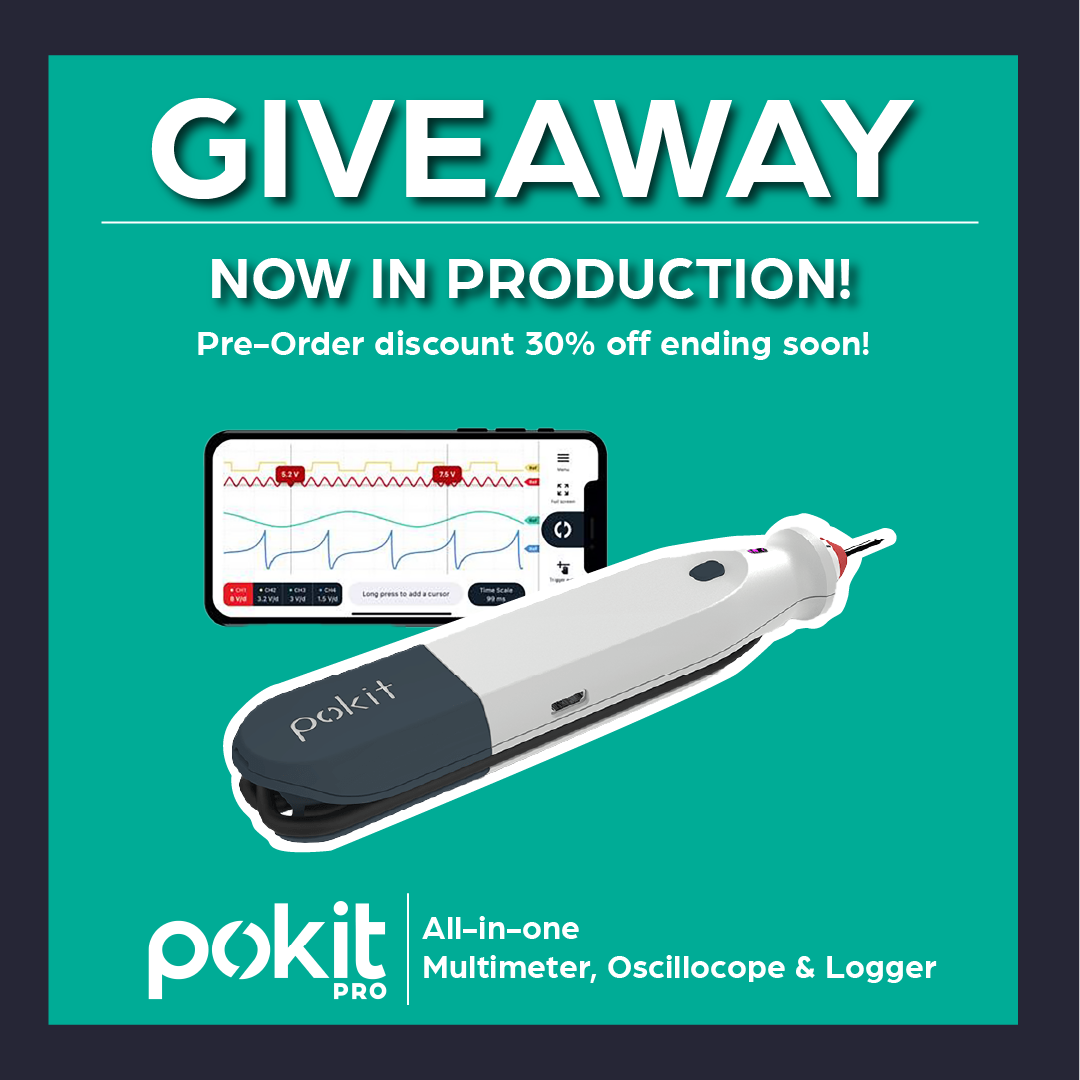 Black Friday Deals
The holiday season is approaching faster than expected. That means buying gifts for our loved ones to spread the holiday cheer. What's better than Black Friday sales? This Black Friday, save up to 25% off on all Pokit Meter orders. These savings will be available on Amazon US, UK, Canada, Australia & Singapore and Pokit Shop website. Black Friday deals from the 25th to 26th November on Amazon are only available to Prime members, so make sure to sign up beforehand!
Order now before the Christmas season. You can get your gifts early, just in time for Christmas!
Be sure to follow us on Instagram and Facebook to get the latest updates and reminders of Black Friday and everything else Pokit.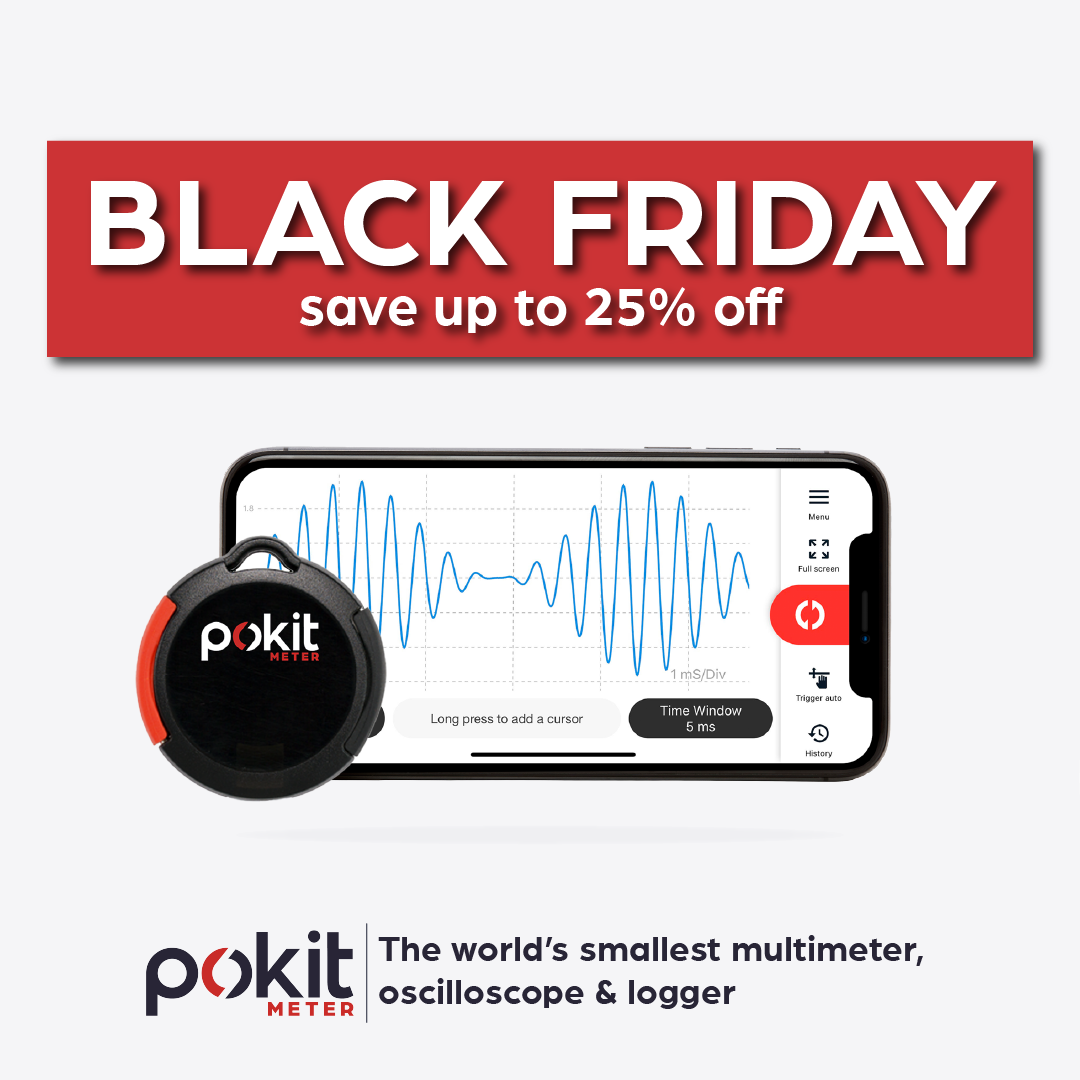 Pokit Community – Facebook Group
We have created the Pokit Community Facebook Group where Pokit users can ask questions, share their Pokit Projects and share tips and tricks with their fellow Pokit Community. Here you can improve your skills and help others in improving their skills with their Pokit units. Be sure to join, get involved with the conversation and start sharing!
Join the Pokit Community here: Facebook – Pokit Community