Welcome back to another Pokit Pro weekly update! Here's the progress we've made over the past week:
Based on the safety certification results we received from the independent accredited lab last week, Pokit Pro is ready and waiting to receive its formal IEC61010 electrical safety standard certification. This is the standard for safety requirements for electrical equipment. Over 20 tests were conducted, including electrical isolation and mechanical strength test of various kinds, along with another dozen tests for the leads and probes. One final task remains: conducting some final tests on the rechargeable battery and providing the results to the IEC test lab. It's a low-risk task, and we don't anticipate it holding up any progress.
FCC and CE certifications have now started. Our industrial designers are working with the coloured plastics to get the overmolding just right. They currently need some adjustment to reduce the transparency of the rubber, this being particularly noticeable with the yellow overmold on top of the dark grey plastic. You can see this in the photos below. Our hardware engineers have been finalising the Pokit Pro test jig for final production, and the embedded team has been improving the calibration process.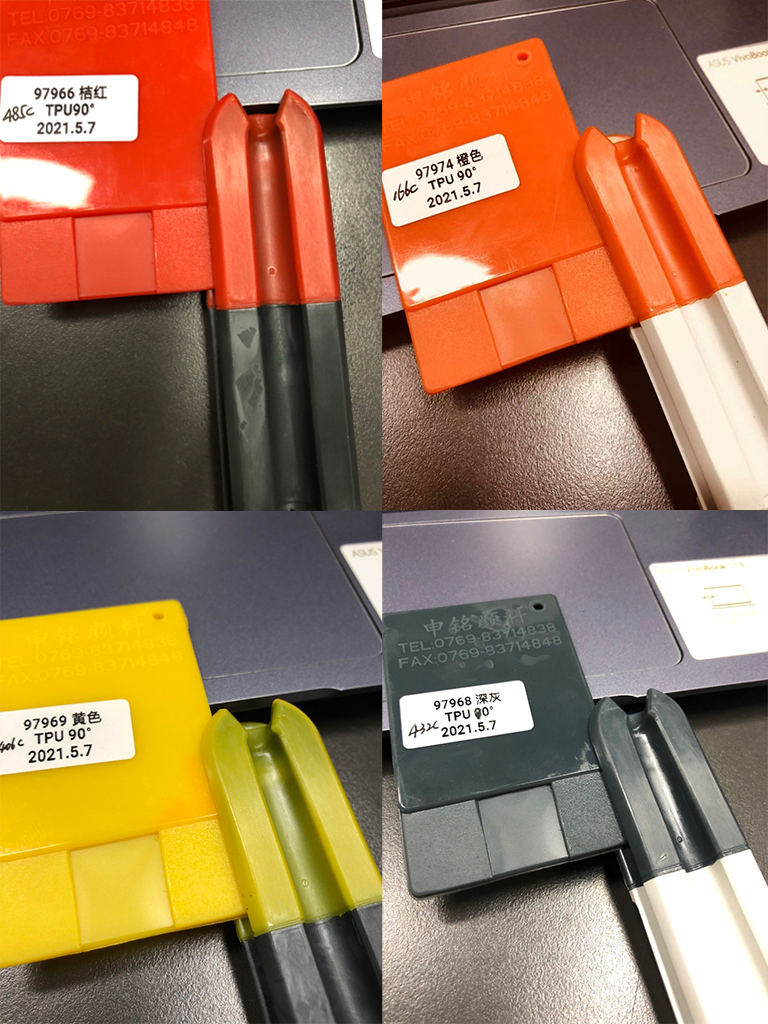 As we also mentioned in previous updates, we are currently working on finalising the production schedule. The schedule will give you all an idea of when you will receive your Pokit Pro order. We will be detailing this in the coming weeks, so stay tuned!