Welcome back to yet another Pokit Pro weekly update!
Production:
We have assembled units and had them sent off to for safety certification. This process should take about 4 weeks, so we should receive results in early- to mid-July. Our extensive review of the stringent safety standards and in-house testing makes us confident that it will pass without the need for any design changes. If this is the case, we will then be able to begin production to fulfil all Pokit Pro orders.
Now that we have these units sent out, we are working with our manufacturers on making minor tooling modifications and are working on colouring the plastics. The colour of the production plastics that we have received (pictured) are the natural material colours, so these are not the final colours.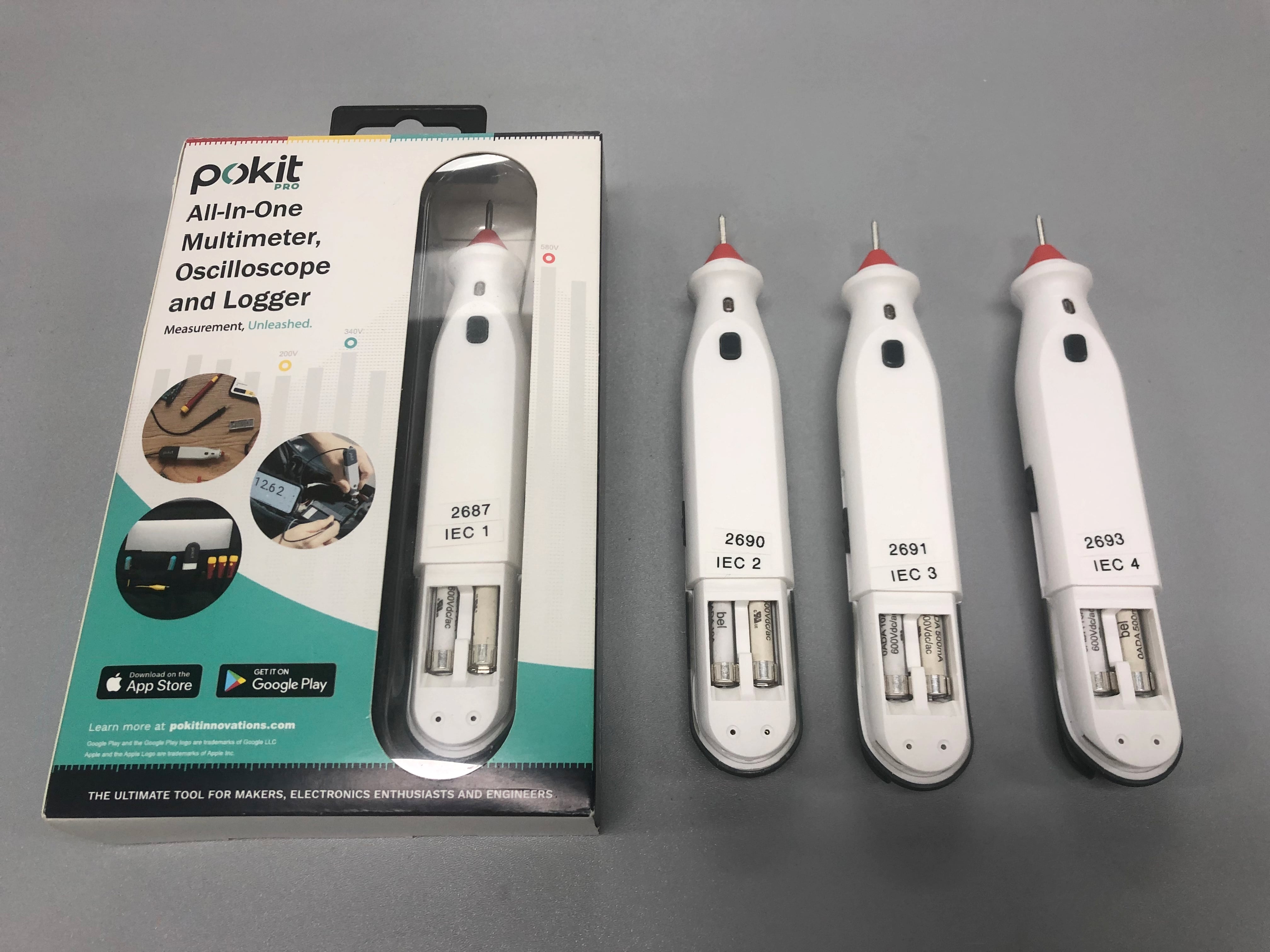 App:
With the production units sent for safety certification, we have now turned our attention to the Pokit App to get this working as best as possible. Our software team are hard at work cleaning up the app and ensuring that the multichannel functionality is working as smoothly as it can.