We've seen that during shipping some packages are not always very well taken care of. If you find that your Pokit Meter always measures 0V or "Inf" in continuity mode, it is likely that the fuse is not making good contact.
(The latest Pokit Meter hardware revision has a new fuse board with springs that resolves this problem.)
The good news is that it is very easy to fix.
1. Open your battery cover and take the battery out.
2. Make sure that the fuse cover is properly fitted and clipped on the Pokit Meter body. For example, here is a fuse cover which has popped off its normal position during shipment. See that there is an undesired gap between the body and the fuse lid.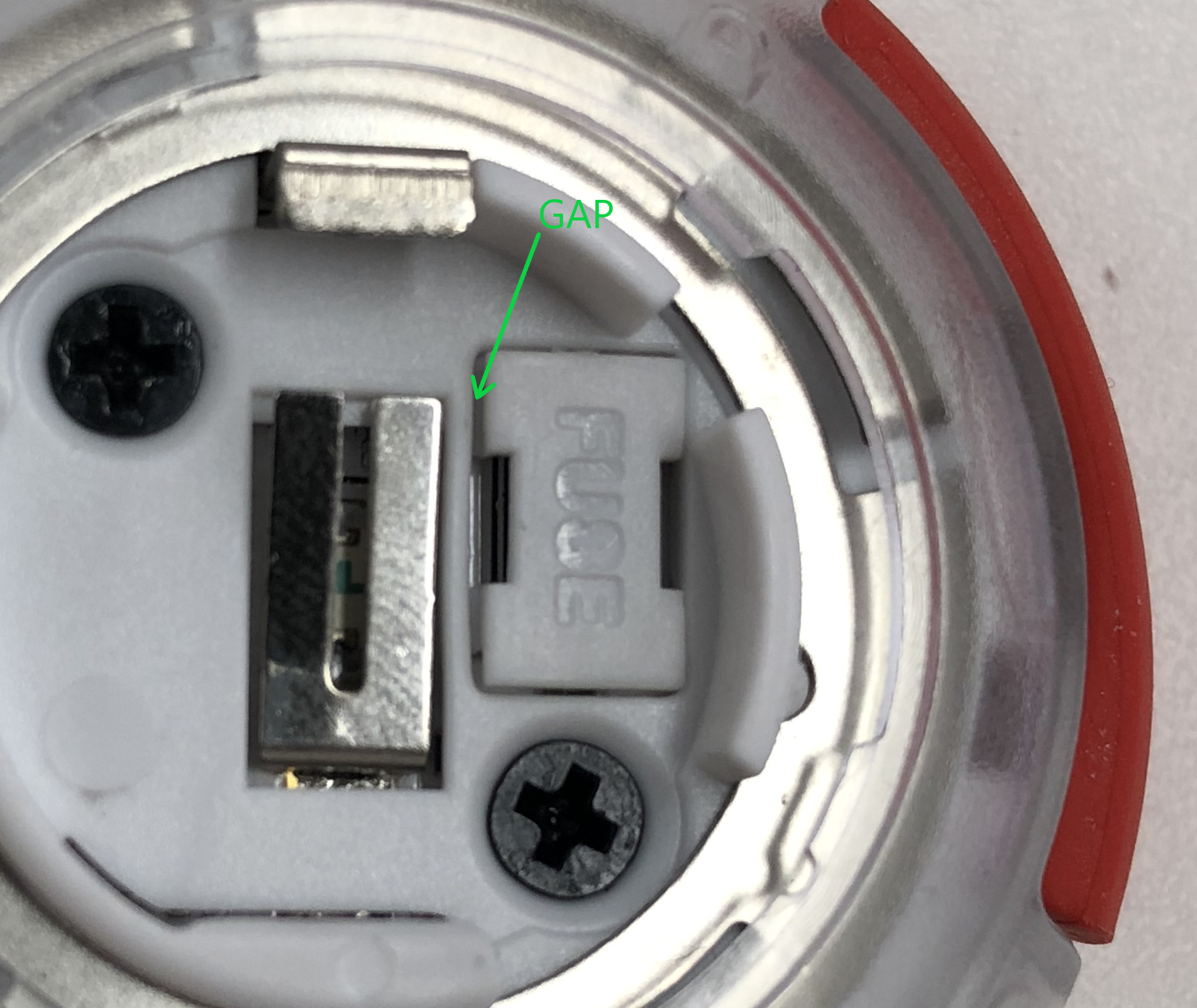 3. If the fuse cover looks ok, then it may be that the fuse inside has moved out of position and it's not making good contact. Remove the fuse cover and the fuse.
4. Check that the contacts under the fuse are clean and the golden pads on the board are also clear.
5. Replace the fuse and the fuse cover, and try your Pokit Meter again.
6. If it is still not working, try replacing the fuse with the spare one provided.
Still no luck? Please submit a support request and we can assist further.